Автокад - новейшая разработка?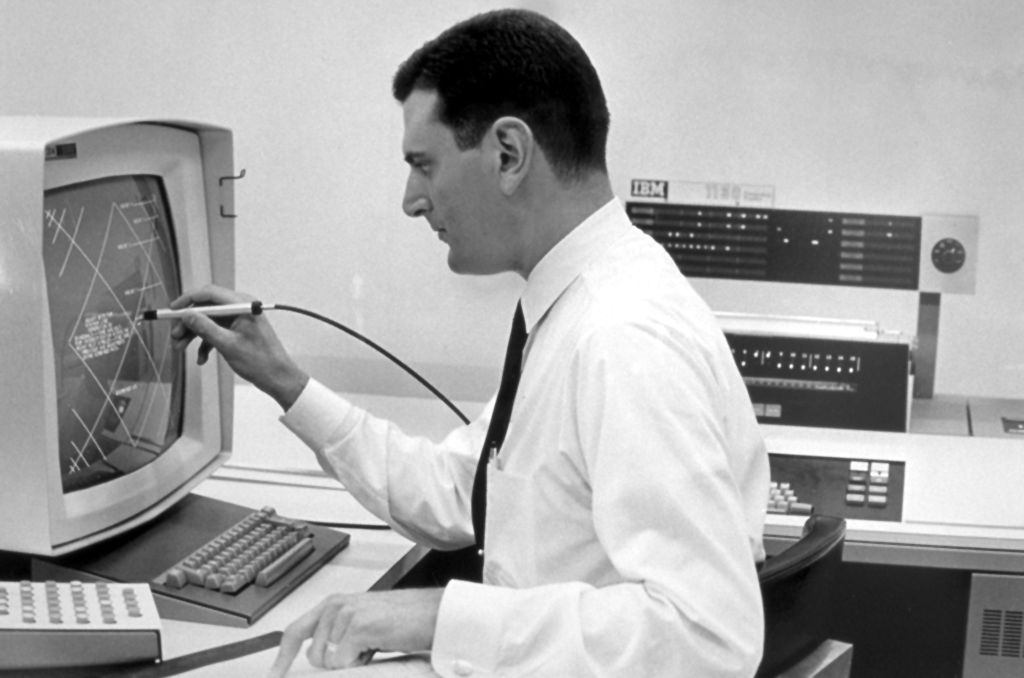 Нифига, это столь же древнее изобретение, как и мэйнфреймы :)
The
IBM 2250 Graphics Display Unit
was announced with System/360 in 1964. A complete 2250 III system with controller cost around $280 000 in 1970, though up to 4 displays could share a single controller, reducing the cost per display by up to 40%.
A display list of line segments (vectors) on a 1024 by 1024 grid was stored in computer's memory or an optional buffer on the 2250 and repainted on the 2250's CRT up to 40 times per second. The computer altered the display by changing the display list.